---
Les Elmes beach is slightly closer to the house than Banyuls beach and of the two, I personally prefer Les Elmes. The beach is partly sandy with some stones and like Banyuls beach, the water gets deep quickly. Again there are no tides or currents, boats are not allowed in the swimming area and there is a lifeguard on duty during the summer season. The snorkelling on the rocks on the left hand side is excellent and there are hundreds of fish in the bay. Stand waist deep in the water and throw pieces of bread into the water and you will be surrounded by flapping, splashing hungry fish in minutes. There is a small bar on the beach serving cold beers and food and Les Elmes Hotel offers cold beer, excellent rose wine and first class food at lunchtime and in the evenings.
Les Elmes Beach with the Pyrénées in the background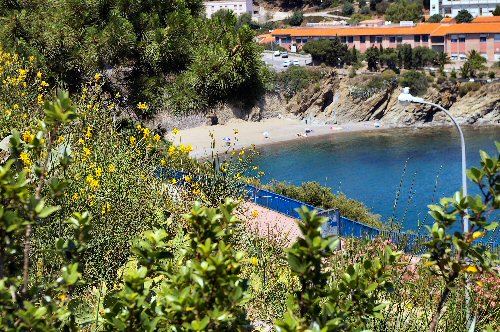 Les Elmes Beach photographed from the path down from the house. Picture taken in springtime so beach is quiet.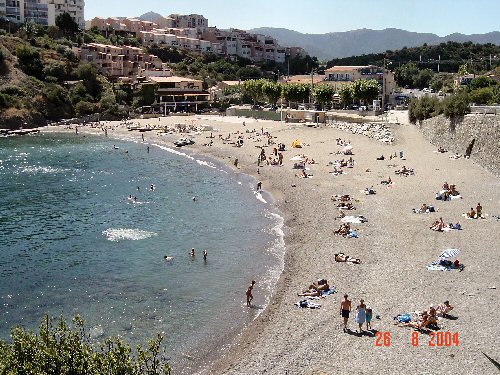 Beach again. Photo taken August 2004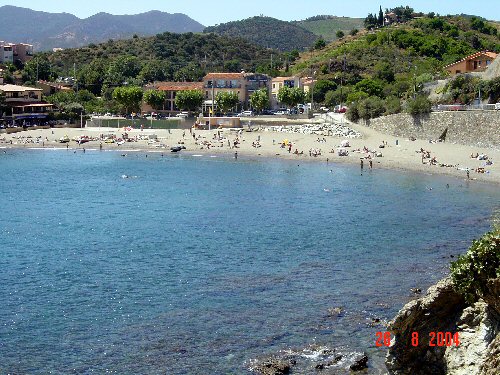 Beach looking back from the headland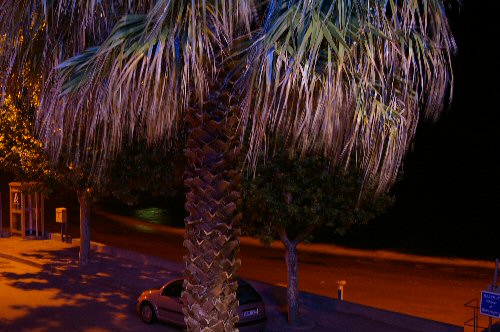 Les Elmes beach photographed at night from the front of Les Elmes Hotel
---

---