---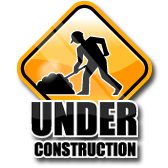 Under Construction, some useful information below - check back again for further updates.

Other Places to Go
While far from an exhaustive list, this is intended to give a flavour of some of the areas to visit around Banyuls
Tour Madeloc
The Tour (or Tower) Madeloc is clearly visible from just outside the front of the house. The tower is built on a rocky outcrop some 657m above sea level. It was built in the 13th Century - around 1285 by Jacques II of Majorca. Like many others in the area it's purpose was defensive. It has commanding views of the sea and was able to signal to other towers (the nearest being Massane) by means of fires. During the day, the smoke would be visible and at night the glow of the fire could be clearly seen so by this means news of a threat could be signalled across the area. There are many buildings and castles in the area which were used by the Kings of Majorca and this is one of their network of defensive buildings.

Despite it's imposing location, access is reasonably easy by car. Take the road up past Champion Supermarket, past Cellier des Templiers wine producers, and continue along the mountainside fowling signs for Tour Madeloc. The road become narrow and twisty and becomes single track with passing places. There are also places to stop to admire the view or to see the ruins of ancient forts on the hillsides. At the top of the mountain, there is a car park and it's a short walk to the Tour. It's now used as a television relay station so no access is possible but on a clear day the views of the sea, the mountains and the Languedoc plain are stunning.
Port Vendres
Port Vendres is the next town along the coast from Banyuls when heading away from Spain and there is a bus service linking the two towns if you prefer to leave the car behind or it si possible to walk via the costal path but this is not for the fainthearted Port Vendres is a deep water port supporting an active fishing industry and it also has a ferry service to North Africa. There are many restaurants along the sea front where yachts float next to the main road. For further information see the local Tourist office website at : http://www.port-vendres.com/
Collioure
See the local tourist office site at : http://www.collioure.com/
Banyuls Port and Aquarium.
Website is at : http://www.obs-banyuls.fr/
More to follow.........
---

---